Not entries for musical instruments, however – rather, entries that lead us to (irrelevant) information about bands/songs/musicians.
Zachariah Wade, Cecil County
Mr. William Comegys, Gent:, Kent County
1 Do [chest] with Dantzick lock & key
Another reference to Danzig – were there really so many goods from Poland that found their way to the British colonies?
1 Wine Still &ca
1 Cold Do
Ah – an opportunity to dig further into stills. You may recall I was unable to demystify an earlier 'cool still' because all my search results were for things that are still considered cool.  I confess it never occurred to me to try 'cold still' and that was my undoing.  This time around I did have to sift through hits for The Cold Still (the third album from The Boxer Rebellion, of course) and a great deal of dubious information about treating a lingering respiratory infection.
But eventually I found my way to articles about vacuum distillation – which has something to do with concentrating alcohol at low temperatures to create 'livelier spirits.'  [The quote is from a New York Times article that is probably behind a pay wall, but you can glean the essence from talesofthecocktail.com (a 'global leader in spirits education').]
As for the Wine Still, I've never had any interest in brandy (except for making τσουρέκι), which must be why I did not remember (if ever I even knew) that brandy is distilled wine.  And in keeping with today's theme, I will clarify that I mean the beverage, not the singer or the song.  [Even that comment leads to a another song – this could go on for a while.]
4 Moyadores
Moidores (or moydores) – Portuguese gold coins.
James Norman, Kent County
Alexr. Johnson, Kent County
1 Silver Handled Penknife
1 Small snuff Mill
You may have noticed in yesterday's post that Charles Calvert had some fancy snuff boxes.  But where did he get his snuff?  This is a question that did not occur to me until I saw Alexander Johnson's Small snuff Mill – which was only valued at £0.013 and must have been very small indeed.  Clearly Johnson was not supplying Calvert's snuff, but who was?
I could digress into musings about snuff informed by the frequency with which Georgette Heyer's characters discuss their personal blends, but the music calls me.  Would you like to pursue the British band or the American band?  The song by Slipknot or the song by Slayer?  Or maybe (for a change of pace), the record producer Snuff Garrett?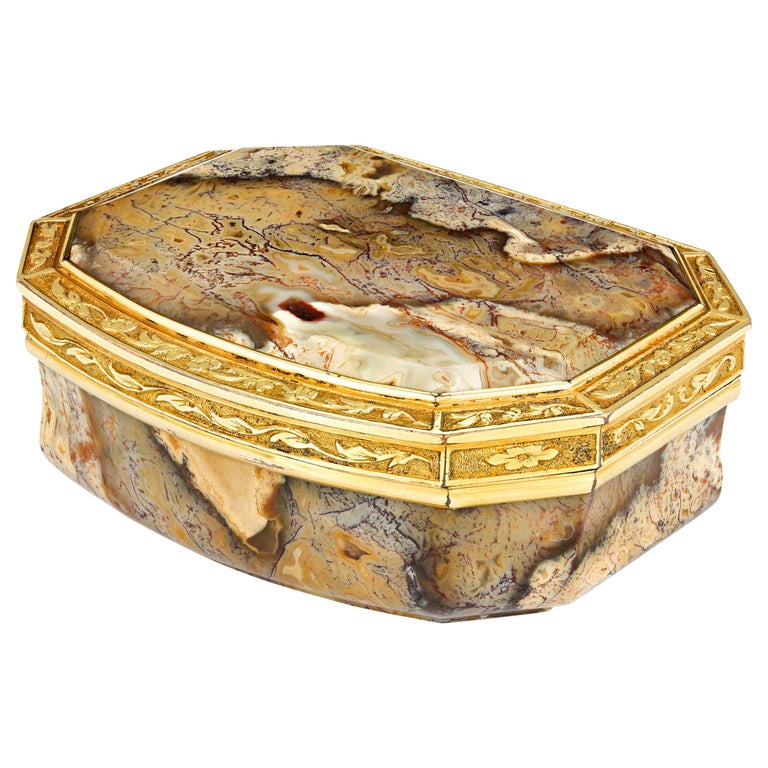 2 Silk grass Basketts
Although the Internet tried to convince me that these Basketts must have been made from sweetgrass, I believe the material used here was harvested from one species or another of Pityopsis.  [The Internet also tried to convince me to adorn my house with artificial grass made from silk.  I am not going to do that.]
William Blackiston, Kent County
1 12 bottle Case 10 of the bottles whole
Somebody was as careless with those bottles as I have been with wine glasses.
1 old Chest 7 foot long with lock & key
To hold something both large and valuable . . . but what?
1 Slip Basket
I got distracted by a pattern for a Slip Stitch Basket Weave Scarf (perfect, because I'm a fan of knitting scarves using slip stitches to make a basket weave pattern).  But even when I returned my focus to baskets, I could not find any explanation for a Slip Basket.
Robert Mansfield, Kent County
shading nets
For growing shade tobacco? I thought that was just a Connecticut thing . . . .
Joseph Everet, Kent County
1 iron bound well bucket with Chain
35 foot of Crown Glass
Definitions for Crown Glass are easy to find.  I suppose we could debate the relative merits of the optic definition v. the window definition (for the record, I am firmly in the window camp), but we should move on.
20 foot of Castle Glass & 10lb of white lead
Unfortunately Castle Glass was a bust in terms of something relevant to eighteenth-century Maryland – but I did get numerous hits for the Linkin Park song Castle of Glass.
And while we're talking about glass, I'd like to point out that Brandy (the song, not the singer or the beverage) was recorded by the band Looking Glass – just to drive home today's theme.
Thos. Reason, Kent County
13 Dry Cattle
Another thing about which I knew nothing.  Evidently Thomas Reason's livestock included 13 cows in the midst of a 'dry period' between lactation and calving.  Or, as this site quips, cows that were on vacation.
3500 Single tens
I am still perplexed by Single tens (and double tens, for that matter). These are entered on the same line as one Gun – do they have something to do with ammunition?  I doubt it, but at the moment I have no other leads.
Evan Miles, Baltimore County
John Grainger, Dorchester County
1 old pr. pocket stillards
Travel-sized steelyard balances?  Indeed, those could come in handy – as Wikipedia explains, a small steelyard 'could be used as a portable device that merchants and traders could use to weigh small ounce-sized items of merchandise.'
[But yes, I do keep reading pocket stillards as 'pocket billiards.'  And yes, Pocket Billiards is a band . . . and a song.]
William Thomas, Dorchester County
1 hip shotten Cow
Lame in the hip, that is – poor cow.
1 old hide Cough
A cow hide?  But why the variant spelling?  As you've probably guessed, a search for hide Cough yields only hits for hiding a cough . . . which conveniently takes me to Cough Syrup.
John Summers, Dorchester County
John Morrister [Monister?], Dorchester County
Peter Shipley, Anne Arundel County
Doctr. Thos. McWilliams, St. Mary's County
20 lb old Liverpool Pewter
You can acquire a special pewter tankard commemorating the 125th anniversary of the Liverpool Football Club – but I could not find anything to explain why pewter made in Liverpool might have been noteworthy in the 1730s.
2 Balls Cotton Wick
a Parcel of Chirurgeons Instruments
4 pr Dams Scales with some weights
I assume this is a botched transcription of drams, a dram being a unit of weight in the apothecaries' system equal to one eighth of an ounce (or a unit of weight in the avoirdupois system equal to one sixteenth of an ounce, but given Dr. McWilliams's doctor-ness, the apothecaries' system strikes me as more likely).
And wouldn't you know it?  Shelley Marshuan Massenburg-Smith is an American rapper better known as DRAM.
1 Large Pestle & Mortar 1 small Do
1 Marble Mortar & 1 small Glass Do
4 dozen Bottles
1 old Still
a prcel of Physick Viols & Gally pots
I like the balance of the McWilliams inventory – just enough medical stuff to be interesting, but not so much as to overwhelm the researcher.
Charles Slye, Gent, St. Mary's County
Slye's goods and chattels are valued at just over £43, which is respectable enough for your run-of-the-mill Marylander, but surprisingly modest for a Gent.  He has such an unusual collection of items that I've decided to transcribe it in its entirety for your edification (or amusement, as the case may be).
One negro man nam'd Pompey bursten with a blemish in one eye
one Silver hilted Sword /the Hilt broken/ & one old belt
one Cane
His wearing Apparell only an old wastcoat an old hat an old Pair of Boots & a pair of spurs
One old saddle broken his negro us'd to ride & bridle
Two Gold Rings weighing [the weight is blank; the value is £1.09]
One old horse Saddle & Bridle
One pair of Spectacles
one broken Cocoa cup with a Silver Rim
one very old horse the negro us'd to ride
Two Printed pictures
1 mare
I have this unshakeable image of Slye (dressed in his erstwhile finery) and poor Pompey roaming about on their horses like a Chesapeake Don Quixote and Sancho Panza.
Would you prefer Gordon Lightfoot's 8th album or a rendition of The Impossible Dream?  (Wikipedia offers more than 50 options.)