There's so much fodder in Mr. Hemsley's inventory that I could easily have filled three posts, but I will confine myself to just one.
Mr. William Hemsley, Queen Anne's County
This inventory is unusual in that the appraisers valued Mr. Hemsley's worldly possessions at nearly £1500, and yet he holds no bound laborers, enslaved or indentured.  He must be a merchant – the Schooner with boat Sails rigging &ca worth £220 is a good clue, not to mention several pages of items that must be store goods – and therefore perhaps less engaged in tobacco cultivation.  Still, the complete absence of labor in the inventory of such a large estate is remarkable.
Oh, wait a minute.  The ever-helpful Biographical Dictionary of the Maryland Legislature asserts that Hemsley's estate included 41 bound laborers (33 enslaved; 8 indentured) – but they are not in this inventory.  What gives?  I also see that he's a stepson of Robert Lloyd and related to just about anybody who was anybody on the Eastern Shore, so I fully expect my Talbot County expert to explain the discrepancy.
But in the meantime, his inventory includes many items that I find interesting (or at least amusing).
1 Childs Rattle
Among the entries for silver, and valued by weight.
Looks like I need to dig out the silver polish.  Do you suppose the Hemsley rattle also had a close encounter with a large black dog?
2 cradle quilts
A parcell of Servants Bedding
The plot thickens – Servants Bedding but no servants?
1 large walnut oval table one smaller Do.
5 maple tables of several Sizes
1 small square tea table
1 small old maple table
1 small round Mahogany tea table
1 old square table 1 small pine table 1 old sideboard
1 large pine tea table 1 small old poplar table
By my count, that's 14 tables.  That's a lot of tables.  And to go along with them we have:
12 Cane chairs 11 Do. 8 Do.
12 Leather Do. 7 Flagg Do. 3 Do.
13 Flagg Do. 12 rush Do. 6 Do.
6 Wooden Do.
1 old Leather Elbow chair
Unless I have misread the text, that's 91 chairs.  Is there a market in tables and chairs that I don't know about?
1 proving glass
1 taster
Are these tools for testing alcohol content?  And if not, what are they for?  Google searches led me to all sorts of odd things, such as proving glass ceiling discrimination, proving the worth of Cody Glass (the first draft pick in Vegas Golden Knights history), and proving that a man died demonstrating a window's strength.  But I also turned up this interesting Flaviar piece about measuring the alcohol content in spirits.
1 [pewter] pepper Caster
one Iron Bisquet Dotter
I presume the first is a pepper shaker (a condiment dispenser used in Western culture designed to allow diners to distribute grains of ground peppercorns, says Wikipedia).
But the second?  The internet was useless for this (although I did learn that the word 'dot' derives from an Old English word meaning the head of a boil – and I would just as soon not have learned that).
Another 'stop-the-presses' – I think I found it.  At least, I did if a Bisquet Dotter could be the same thing as a dough docker.  King Arthur Flour describes this better than I ever could, so I will quote at length.
Looking like . . . a very small (3- to 4-inch) spiked rolling pin, the dough docker cuts even rows of holes into cracker dough, or thoroughly pricks the bottom of a tart or pie shell in a few easy swipes. Unless you're very particular about how your pastry looks, or you're doing lots of pastry that needs docking, a fork can easily substitute for the docker.
one Hominy Mortar
Much later in the inventory there is an entry for 3 Iron Hominy Pestles. Why aren't they together? And why three pestles for one mortar?
1 past board, Rowling pin & Pye printer
More items for baking (assuming that's a pastry board).
A large Frame for drying Cloaths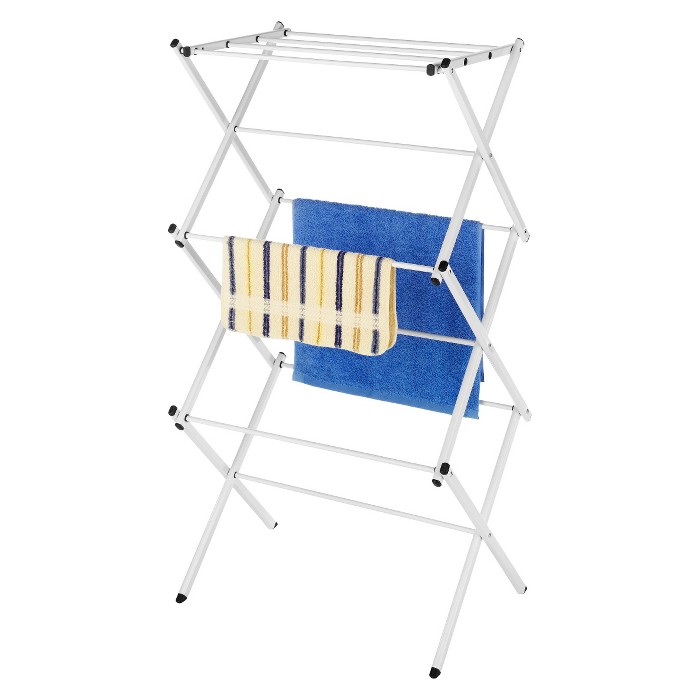 There are all kinds of imported spices and such – I'm skipping over most of the precise quantities, but there are entries for:
Rum, Molasses, fish Oil, Linseed Oil, Tar,
Barbadoes loaf Sugar, brown Muscavado Do., fine Muscavado Do., finest Do.
Chocolate, Ginger, allspice
Pepper, Mace
A small parcell of Citron Peals
Cinnamon, Nutmegs
13 lbs. of Damnified allspice
48 ¾ Ounces of Indigo
1 lb of Verdegrease
A small parcell of Doctors means
Still glad there's not a detailed list.
15lb of whale bone
For all that my household includes a whale expert, I really did not know (or at least did not remember) that whalebone is not actually bone but the baleen plate that whales use to filter krill out of the water.  (I did know all about the baleen 'filter-feeder' system, just not the rather important distinction between the actual bones of a whale and whalebone.
I added up the numerous nails of various sorts for you – the total is 18,426, including:
2000 Scupper nails
Which go along with the Schooner – if you want to learn all about it, take a look at An Introductory Outline of the Practice of Ship-building.
As you would expect, there is lots (and lots) of fabric and tailoring/dressmaking supplies, including:
2 pearl Girdle buckles
22 womens brass Thimbles
1195 Needles sorted
12000 Pins
Remember my whole fascination with tools for measurement, including timekeeping? Here we have:
6 minute Glasses 5 half hour Do. one hour Do.
And we finish up with some luxury food items:
1 Pot with a small parcell of Sweetmeats
I confess I get Sweetmeats confused with sweetbreads. Shouldn't the one made from an animal be called meat and the one that's a sweet confection be called bread?
2 small Pots with Tammarins
Nothing to do with South American monkeys, of course, but rather the fruit of the tamarind tree (or, more likely, candy or paste made from the fruit of the tamarind tree).
1 Pt. Citron water
All the rage now, and readily available in hotel lobbies across the nation.
That's it for me and Mr. Hemsley (pending verification of his labor force, that is).  Next up: mourning rings, maul rings, and Joseph Vanswe-ring-en.