I'm not caught up after all.  I conveniently forgot that I spend a couple of mornings adding new inventories to the index before tackling Peter Bouchell's apothecary shop.  And so we continue.
Sarah Combs, Widow, Prince George's County
No Creditors as yet known by the Admr. & the Relations refuses to sign without any objection to the Appraisement of the Goods of the Deced
Process of probate again.  I wonder what objections the relations had to the appraisal.
Mr. William Clarkson, Prince George's County
one Sane
I am still perplexed by this item and the wide variety in appraised values that I have seen.  This one was deemed to be worth £4 – is it really a fishing net?
Elizabeth Plumer, Prince George's County
1 Potwreck 9 ½ lb.
Should this be pot rack?  Did colonial kitchens sometimes have pot racks?  The previous entry is 4 Iron Pots 1 Iron Kettle, so a pot rack would be logical.  Also I now know that 'to potrack' is to 'make the natural high shrill noise of a guinea fowl.'
5 Hogsheads Oyster Shells
Modern uses of crushed oyster shells (or oyster flour, which you can buy at Home Depot) include making cement, treating wastewater, and amending garden soil.  That third use strikes me as the most relevant — and specifically the use of oyster shells to control soil acidity.  Plus, you can feed crushed oyster shells to chickens.  Oh, and you can also use oyster flour to maintain your bocce court.
John Watson, St. Mary's County
Robert Taylor, St. Mary's County
a parcell of Tradesmans tools
a parcell of Planters working tools
a parcell of Shoemakers Tools
The distinction between the tools of tradesmen and the tools of planters makes sense to me, but I don't know why shoemakers get special treatment.
William Bladen, Esqr., Anne Arundel County – Account of Tobacco Received
Stephen Ward, Senr., Somerset County
19 Pd of Nails 9s 6d
49 Pd of Nails 1l~4~6
10 Pd of Nails 5 Shillings
The appraisers of this estate valued nails by weight instead of number, which may not be unique, but is certainly unusual.
5 Alcome Spoons
Any ideas?
6 ½ of Slease Linnen
Searching for this led me to another book that I am sure I will find useful going forward, George S. Cole's A Complete Dictionary of Dry Goods and History of Silk, Cotton, Linen, Wool and Other Fibrous Substances (1892).  Of 'silesia' Cole says:
Formerly a thin linen fabric, or sleasy kind of Holland, so called because made in Silesia, a province of Germany.  At present the term describes a fine-twilled cotton fabric, highly dressed and calendered, used for linings.
If you are wondering, a number of online dictionaries and blogs do assert that 'sleazy' derives from the idea that 'Sleasie Holland' was a cheap imitation of the fine linen made in Silesia, but this theory is (I think) effectively de-bunked at Mashed Radish.
Edward Vegros, Somerset County
William Turvil, Senr., Somerset County
1 old Howell with old Iron
Unlike a few people I know (well, one person, really), I have not spent much time learning about different woodworking tools, so I had to look this up.  I did quickly discover that a cooper's howel is 'a carpenter's plane mounted in a convex sole,' which was used by coopers 'to champfer the inside edges of barrels' ends so the lids would fit snugly.'  (This information is from Discovering Lewis & Clark, ergo discussing tools in the early 19th century, but there's no suggestion that the characteristics of a typical howel changed at all between 1737 and 1803.)
Samuel Roach, Somerset County
Jonathan Shaw, Somerset County
an old Joynter Croze & Wimble
Ah, more cooper's tools — also helpfully explained by Discovering Lewis & Clark.  A jointer was used to bevel the barrel staves, and a croze to groove the ends of the staves.
But the Wimble.  First of all, not a wimple (but wouldn't that have been interesting?).
Rather, a gimlet — but not this kind:
I confess that although I have known from context that a gimlet is a woodworking tool, I could not have told you what it looks like or the task for which it is used.  Now I can do both — it looks something like this:
And it is used to drill small holes without splitting the wood (at least by craftsmen who, for one reason or another, don't want to use a power drill).  Do you want to know more?
A gimlet is always a small tool. A similar tool of larger size is called an auger. The cutting action of the gimlet is slightly different from an auger, however, as the end of the screw, and so the initial hole it makes, is smaller; the cutting edges pare away the wood which is moved out by the spiral sides, falling out through the entry hole. This also pulls the gimlet farther into the hole as it is turned; unlike a bradawl, pressure is not required once the tip has been drawn in.
Yes, I pulled all that straight out of Wikipedia.
Mr. James Lindow, Somerset County
1 Dutch tea table
1 brass Extinguisher Snuffers & stand
Well, good grief.  I always thought that a candle snuffer was the useful and often highly decorative tool that you employ to put out the candles after a holiday dinner (holiday dinners generally being the only times we use candles) but it seems I am wrong.  Well, not precisely wrong; rather, the nomenclature for candles has . . . evolved?  What is now typically called a snuffer (as evidenced by Wikipedia and every shopping site that comes up if you search 'candle snuffer') used to be called an extinguisher.  But before the middle of the 19th century, a snuffer was the tool used to trim candle wicks.  These tools still exist — I know, because I have one — but now they are called 'wick trimmers.'
(It took me a while to find these.  As I have indicated, they don't get a lot of use.)
1 Banhan
Thanks to Tuesday's post, I can confidently identify this as another banyan.
1 box of Doctors means

2 Boston Axes
Way, way back in July 2017 I went on a little riff about New England axes, which show up in Maryland inventories pretty regularly.  I still don't know whether New England axes were actually imported from the New England colonies or if 'New England' identified a specific style of axe head but not necessarily a specific place of manufacture.  Either way, Boston Axes are a new variation on this theme.
Samuel Horsey, Somerset County
John Donelson, Somerset County
8 lights in frame for Vessells
Portholes?  Not likely — although Donelson's inventory also includes 1 old vessell Gun.  These lights (in this instance panes of glass, which is not strictly speaking the correct terminology) are in a frame, and therefore looked more like this: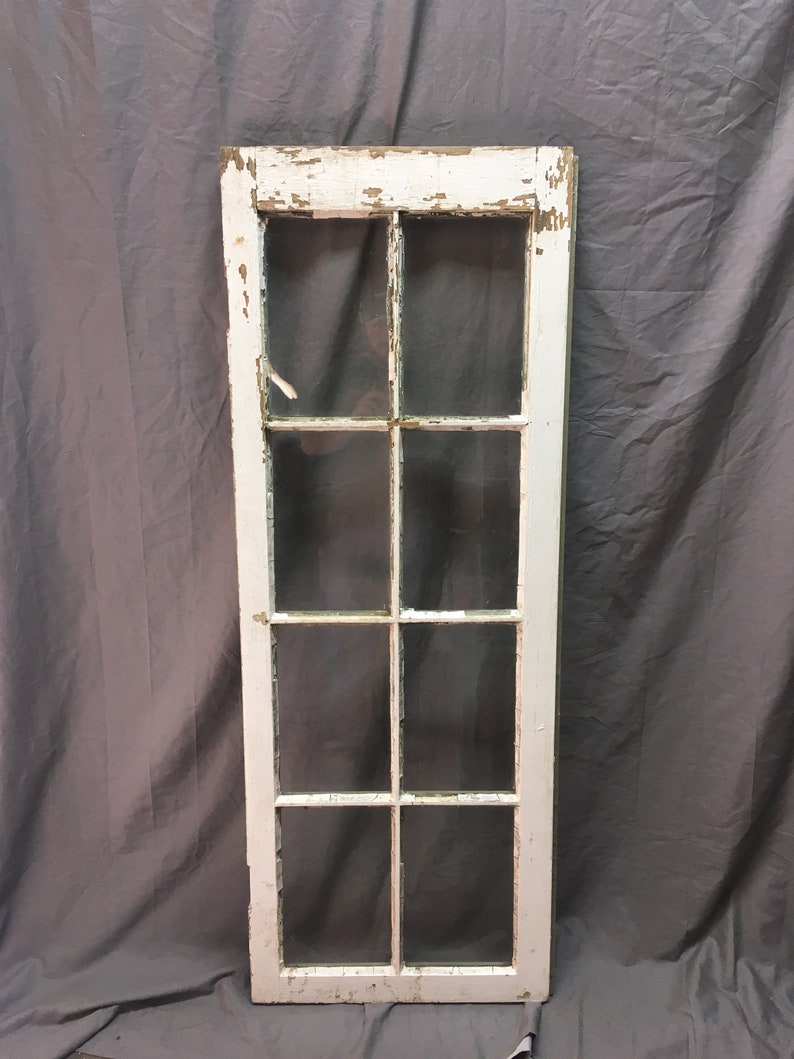 than like this:
— although I don't expect they really looked like either.  More like this (but surely not nearly as grand):
about a peck Indian beads
Definitely beads, not beans or peas.
some old Junk
Ezekiel Denning, Somerset County
1 old quilted Jacket
Not a banyan . . . I guess Ezekiel wasn't a super studious guy (or at least not in comparison to Benjamin Rush).
John Linch, Sr., Somerset County – Additional Inventory
Mr. Boar Outterbridge, Somerset County
1 minute glass broke frame
Mr. Thomas Layfield, Somerset County – Additional Inventory
Clare Mackeel, Dorchester County
Joseph Nicolls, Dorchester County – Additional Inventory
James Barkhurst, Queen Anne's County – Additional Inventory
Thomas Barber, Queen Anne's County
William Burroughs, Junr., Queen Anne's County
Henry Johnson, Queen Anne's County
James McLeane, Queen Anne's County
Mr. John Rowles, Queen Anne's County
a parcell Tea Geer
William Pinder, Queen Anne's County
2778 Pounds of Tobco.
600 Pounds ground leaves
I don't often see the ground leaves appraised — aren't they useless?
mans Phila. Saddle
First Boston Axes, now a Phila[delphia] Saddle.  Can't Marylanders make anything for themselves?  (But seriously: What would make a saddle a Philadelphia saddle?)
6 pr. small x garnets
pr. Dufftailes Ditto

Hinges, in both cases.  Cross garnets are now more commonly called strap hinges, and dovetails are butterfly hinges.  [Thanks to Captain Gray's Houses: A History of Sion Row, Twickenham for a concise presentation of this information.]
3 ½ Bushell Wheat Sowed
2 ½ Ditto for house use
William Pinder, Queen Anne's County – Additional Inventory
Still not caught up.  And my next post will build on the Wimble and the Extinguisher — I plan to come clean about lots of things I should have known but didn't.